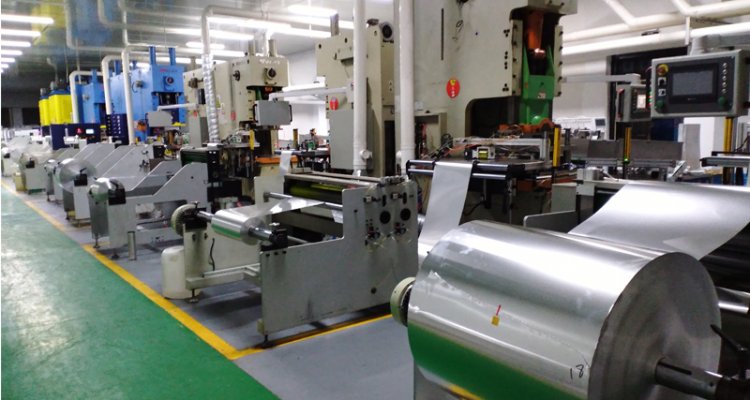 Let Us Tell You About The Maintenance Of The Aluminum Foil Container Feeder
How much do you know about the maintenance of the feeder of the aluminum foil container making machine? If a friend is not very familiar with this aspect, today we will give you a detailed introduction here. The specific maintenance methods have the following three points:
First, daily refueling and water removal:
In order to maintain the performance of the feeder and extend the service life of the feeder, improve production efficiency, please do the following checks:
1. Add butter to the bearing at the drum and replace the gear oil;
2. In addition to water, the water filter must be pressed to filter out moisture to prevent moisture from corroding the feeder.
Second, maintenance inspection:
1. Is the relay normal?
2. Whether the dirt is removed between the rollers;
3. Whether there are foreign objects between the gears;
4. Is the air pressure normal?
5. Whether the air pipe has air leakage;
6. Whether the screws and nuts that match the structure of the feeding head are loose;
7. Whether the feeding roller has good parallelism;
8. Whether the departments have damage, deformation, or abnormal sounds;
9. Operate the switch on the panel and display whether there is any abnormality;
Third, regular inspection:
Every 6 months or 1000 hours of operation during the operation period, an inspection and maintenance is required. In addition, the following routine inspections are required:
1. Whether the external wiring has deformation, damage, leakage, short circuit, etc.;
2. Check the switch on the operation panel: whether the contact of the panel button is conductive, whether there is oil adhesion, and whether the contact is good;
3. Inspection of the feeding loose cam switch: whether the rotation and the action are normal, whether there is oil adhesion, and whether the contact part has friction;
4. Control whether the relay contacts in the electric box are all intact;
5. Whether the rubber hose of the hydraulic machine is good;
6. The NC servo system should avoid dust and corrosive substances, and the ambient temperature should be kept proper.