Auto-lurbricated Foil Feeder
High Precision Aluminum Foil Uncoiler, China 15 Years Experience Manufacturer.
Aluminum Foil Feeder Introduction
Aluminum foil feeder is an important part of production line,which is used for punch raw material and set length and feeding automatically. Aluminum foil feeder also have uprush and press gas, disinfection automatically,wash products and embossing. Aluminum foil feeder can adjust pressure"s speed, inching/continue,air blast angle and auto-lubrication.

Product features: Auto-Hydraulic feeding faction(select by favorites) Obturatorspindle and feeding by air operated Double magnetic powder tension control system to make the tension control more smooth Punching oil auto-recirculating system, which is good for series of alu-foil container"s production,and save gas. Closed fuel tank, layout resonable Using high wear-resisting of silicon roller, so that the machine can work longlife. complete machine linkage, adopt touchscreen and PLC computer control, accuracy higher Portable type command Control consol,so that operation is much easier and more convenience Simplified style tracking system,good for prodution.

It fit for all common size Aluminium Foil Container production requested. The Big capacity could to cover big range of size products. Lower power requested than other old model machines.
A. Machine Detail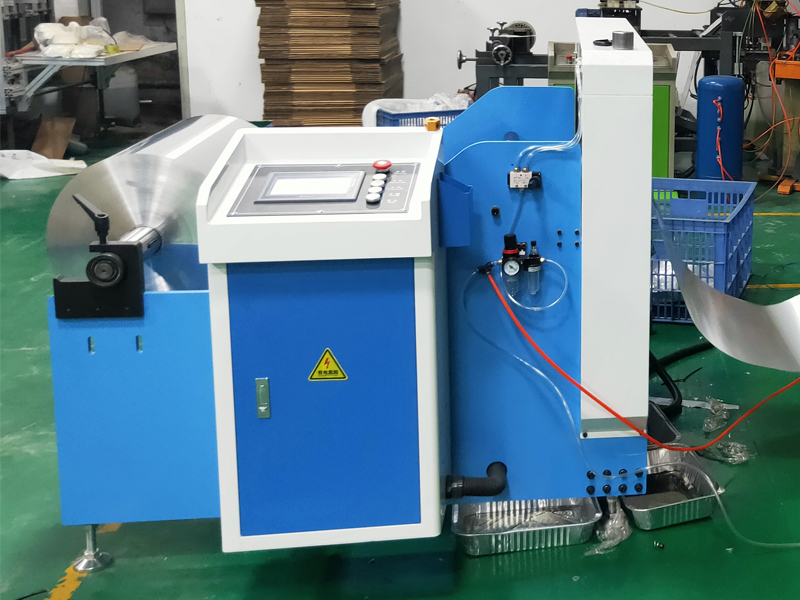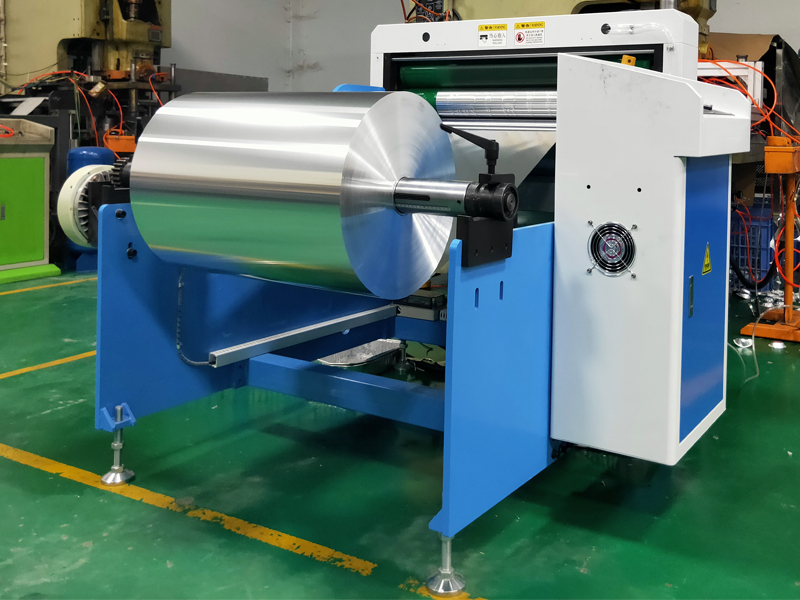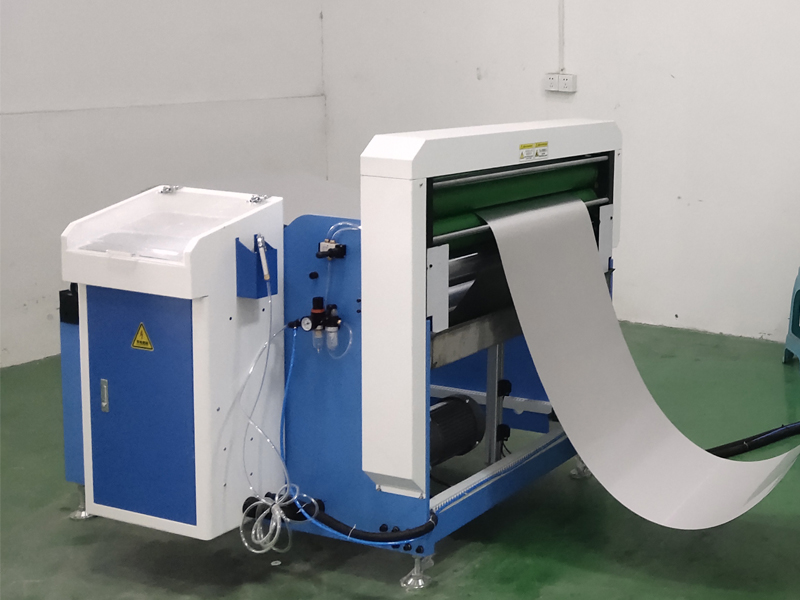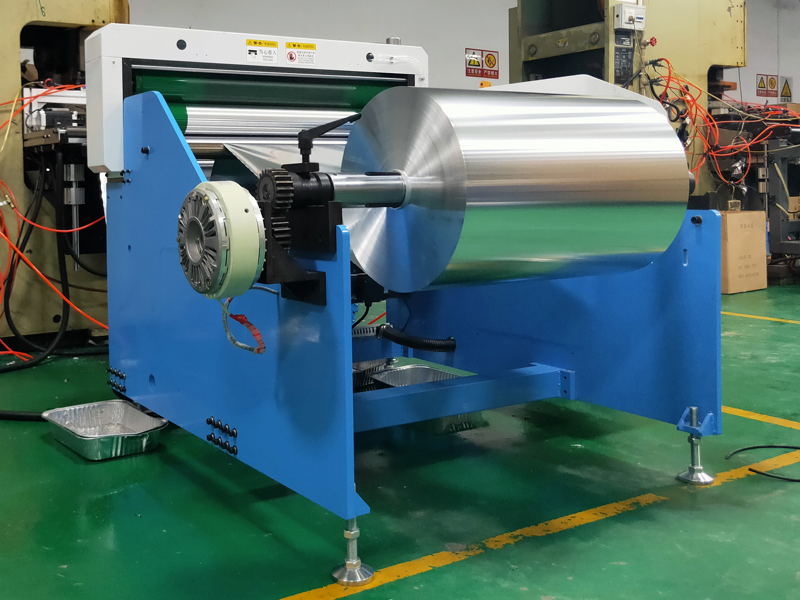 B. Feeder Parameters:
1.Raw material: Aluminum foil; Thickness: 0.030mm ~0.250mm;
Alloy: 8011,8006,3003,3005; Temper O to H24;
2.Width of Aluminum foil:  700-1200mm;
3.Max. diameter of Aluminum foil: 1000mm;
4.Feeding accuracy:   0.1mm
5.Working speed: 40-68 times/min;
6.Power: 1.5kw
7.Compressed air needed: 0.5- 0.8 Mpa, 0.3m3/min;
8.Dimension: 700*1400*800mm;
A. Machine Detail
The whole machine is based on the new split feeding structure developed by high-end wrinkle-free products.
The feeding head frame is installed on the punching machine, which is easy to install, saves time and effort, and is convenient and easy to use.Integral all-steel plate structure, superimposed solid modules, the whole machine is stable, and the high-precision feeding system ensures stability.
The feeder is convenient for unwinding, simple feeding, zero-tension free tracking feeding, convenient and quick left and right centering adjustment, and easy to add oil.
The automatic control system of unwinding tension adopts imported magnetic powder brake, which can automatically adjust the output tension according to the size of the material, and can adapt to long-term work without gaps.
The whole machine control system of the fixed-length feeding unit and the color mark tracking feeding unit adopts a complete set of control system, which is friendly in interface, provides super strong operation ability and flexibility, is friendly and intuitive, and has powerful functions (such as including language conversion, product counting and memory functions).