Fully Automatic Aluminium Foil Container Making Machine
Leading Manufacturer Of Fully Automatic Aluminium Foil Container Making Machine, which is High Speed Professional Production Line.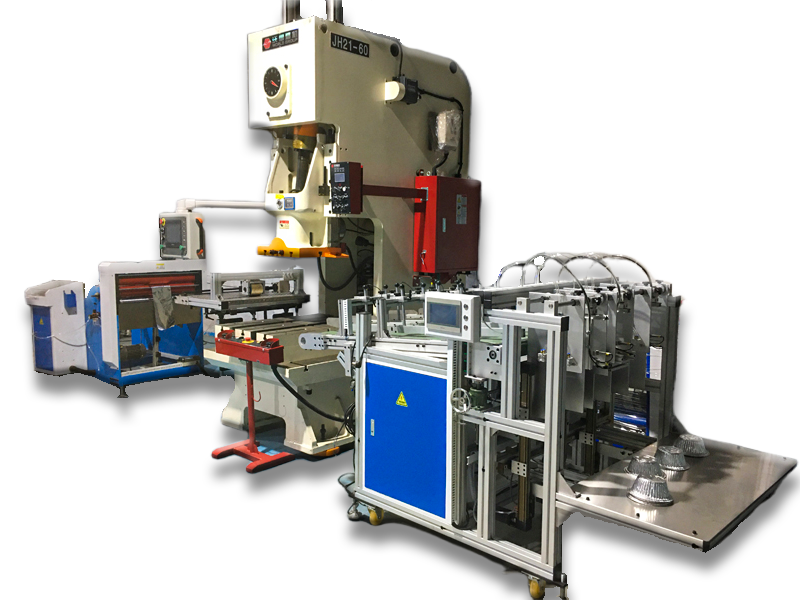 Brand: KONIX
Strokes: 40-75 times/min
Voltage: 3-380V
Press Dimension: 1.3*2.1*3.3mm
Expansion Shaft: Ø3 inch/6 inch
Max.Foil Roll Outer Dia: ≥Ø700mm
Max.Foil Width: 1300mm
Length of Strokes: 250/220mm
Working Table Dimension: 1300*1000mm
Max.Mould Dimension: 1200*900mm
Closed Height: 370-450mm
Slide Area Dimension: 320*145mm 4-Ø18 / 320*245mm 4-Ø18
Fully Automatic Aluminium Foil Container Machine
A.  Aluminium Foil Container Making Machine Composition
Auto-lubricated Foil Feeder with Feeding Head Frame
1.         Unwind foil
2.         Coating foil with oil automatically
3.         Feeding Material and detect automatically with Double servo synchronous feeding
4.         equipped with planetary reducer, high feeding precision, no bias, more stable.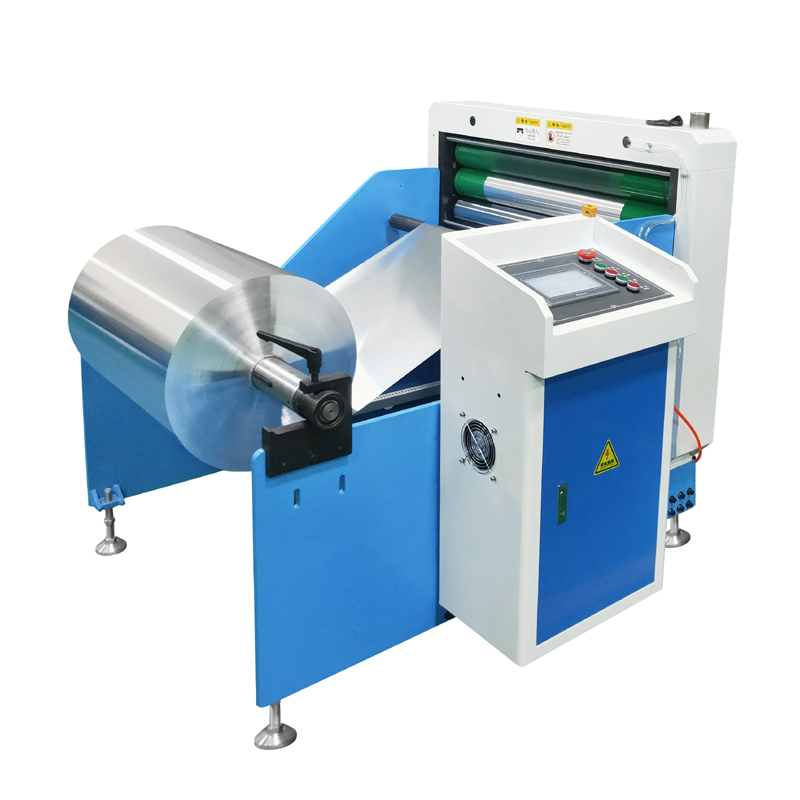 Pneumatic Press Machine
equipped with system control touch screen
1.         It adopts spur gears and oil-immersed lubrication
2.         high meshing precision,
3.         stable transmission, low noise
4.         large load-carrying capacity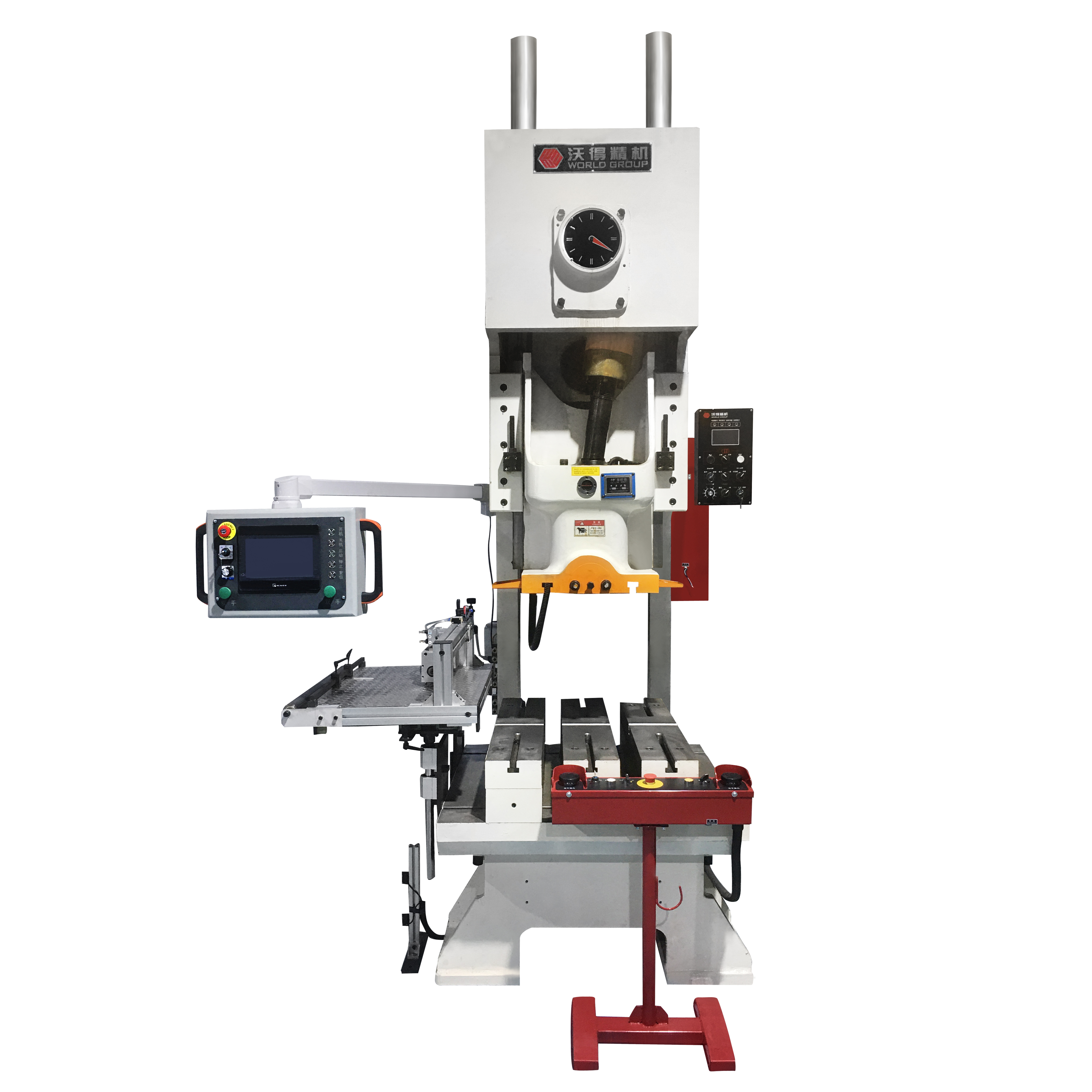 Stacker
1.         Controlled by PLC Control Touch Screen
2.         Accurate response with Servo Motor
3.         Speed can be adjusted and displayed on the Panel with converter
4.         Stable and corrosion-proof body by high-quality aluminum alloy.
5.         Products size & dimension can be adjusted
6.         Products be collected and calculated automatically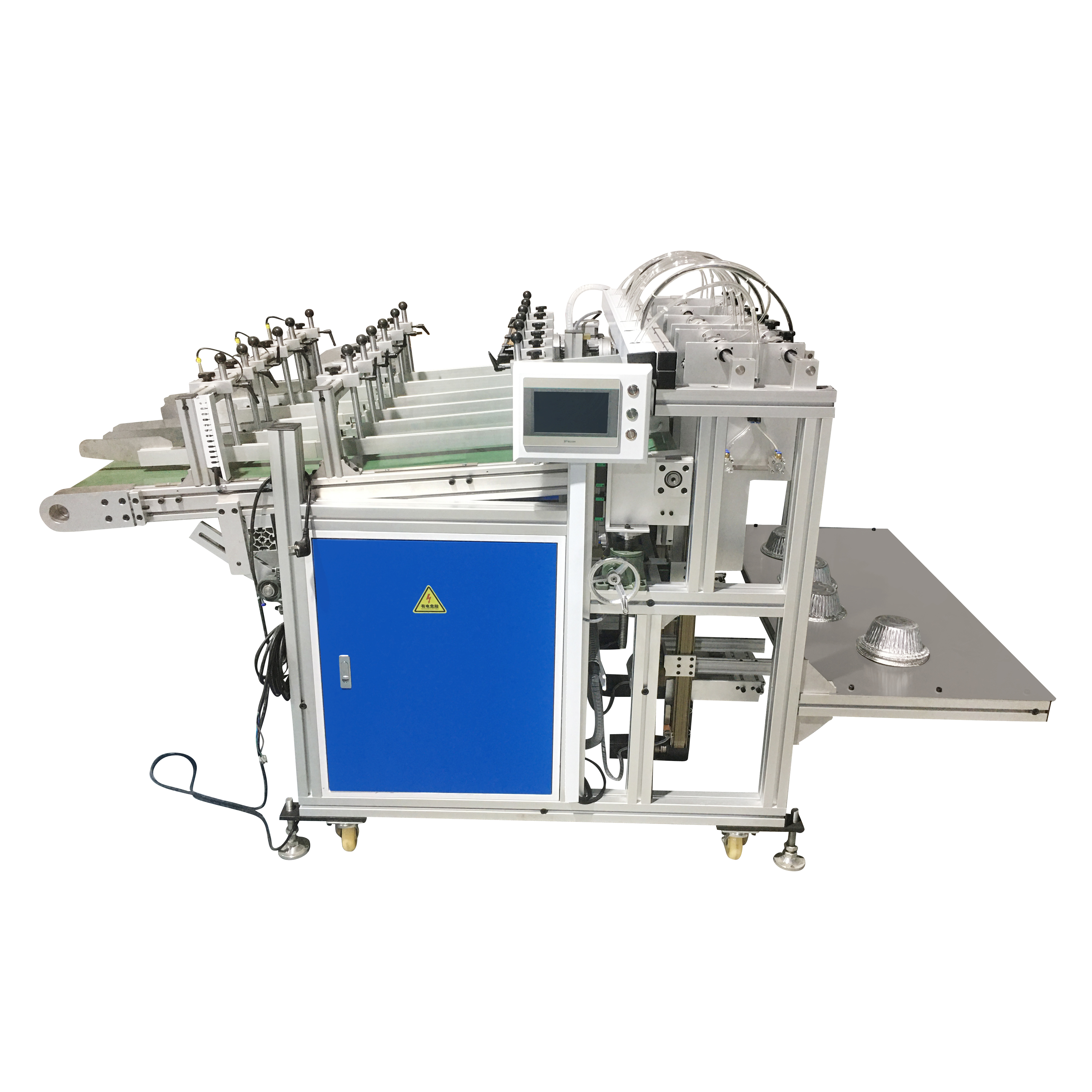 Container Mould
1.         Made from imported high-quality mold steel.
2.         Longer service life, high precision, more stable quality by using pneumatic technology
3.         Customizable according to different customer needs. The forming process can be completed from cutting, stretching, forming, curling  at one time, including various sides (G side, L side or IVC, folding side, etc.)., or special treatment (special electroplating treatment or nano treatment)
B. Production Flow of Aluminium Foil Container Making Machine
Decoil– Oil Lubrication – Aluminium Foil Feeding – Press Stamping – Automatic Collection
1) The feeder feeds the material into the pneumatic press.
2) The material goes into the mold and is pressed into shape.
3) Products are made and blown out to stacker
4) Products are counted and collected automatically by stacker